DevCA2015: Exploring the Business of Open Data
Open Government Data has become a global phenomenon. In just four years the number of government-led open data catalogs released in freely accessible and reusable formats on the Internet has increased to over a million datasets. Estimates by McKinsey put the potential global value of open data at US$3 trillion annually. Despite the rapid growth and enthusiasm around open data initiatives, the evidence on the realized value of open data is largely anecdotal, and there is still some level of scepticism about the relevance of open government data initiatives, particularly in developing countries.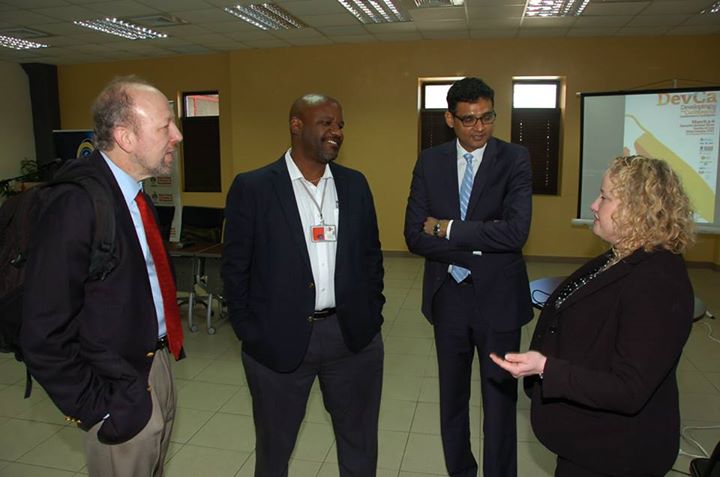 The Jamaica leg of DevCA2015, the Caribbean's largest Open Data forum and Codesprint, explored the Business of Open Data and it's potential economic value for countries in the Caribbean. The conference was staged on March 5/6th at the Mona Campus, UWI and featured keynote speaker, Joel Gurin, President and Founder of the Center for Open Data Enterprise and Author of "Open Data Now", the first comprehensive book on the emerging power of Open Data. Also on the DevCA2015 program was a special session on "The Business Value of Open Data" that featured a presentation by Prasanna Lal Das, Lead Program Officer (Knowledge & Innovation),World Bank on the topic: "Potential of Open Data as a driver of commercial growth and innovation". This was followed by a panel discussion on the topic: "Assessing Economic Value of Open Data for Jamaica", chaired by Dr. Chris Tufton, Co-Executive Director, Caribbean Policy Research Institute, UWI. Panelists will discussed the findings of a recent CaPRI study that estimates the potential value of Open Data to the Jamaican economy upwards of J$15B.
DevCA2015 also examined the potential of open data as an enabler of entrepreneurship and highlights various open data entrepreneurial business models, in particular, the linkages between open data and the recently launched Caribbean mobile innovation program. DevCA2015 was convened by the Caribbean Open Institute and the Jamaica leg was hosted by the Mona School of Business & Management and the Slashroots Foundation.
For more information visit: http://developingcaribbean.org