Meet the Caribbean GDB Research Team!
After a period of recruiting we have managed to assemble a high quality, diverse team of experienced researchers, data experts and policy advocates to join the he Global Data Barometer Caribbean team and the worldwide community of the researchers participating in the GDB initiative.

In addition to a range of experiences with: open data; the use of data for monitoring or evaluating public service delivery; and training or capacity-building around the use of data to create socially valuable applications; several of the selected researchers have participated in previous editions of the Open Data Barometer, as well as the World Bank Open Data Readiness Assessment for countries in the Caribbean. The team therefore brings valuable perspective and insights from these collective experiences.
Our Team of Researchers
NB: the information in the panel above is dynamic. Hover with your mouse to freeze the display
Over the next 2 - 3 months, (and beyond), this team will be engaged with desk research and expert surveys that examine policies, practices, datasets, and research related to the governance, capability, availability, and use of data in the target countries for the study. Additionally, some researchers will also be involved in regional dissemination activities which are anticipated to take place after the substantive field research is completed and synthesized.
GDB Coordinating Team - Caribbean Regional Hub
The team coordinating the Caribbean Regional Hub are established researchers themselves, based at the Mona School of Business & Management, UWI.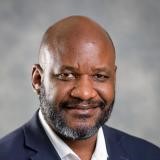 Dr. Maurice McNaughton, Principal Director for the COI, has a track record of academic applied research and has managed a portfolio of research grant funding and external partnerships (multilateral, public and private sector) in excess of US$1M over the past 10 years. He is currently Director of the Centre for IT-enabled Innovation at the Mona School of Business & Management and his active research interest spans the domain of emerging Open ICT ecosystems and Digitalization.

Dr. Lila Rao-Graham is the Deputy Executive Director and a Senior Lecturer in Information Systems at the Mona School of Business and Management, The University of the West Indies (UWI). Her research interests include Business Intelligence; Data Quality and Decision Support Systems with a particular focus on providing organizations with solutions in order to leverage the value from data for effective decision making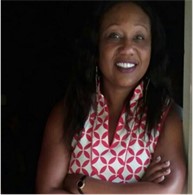 Dr. Suzana Russell is a Senior Lecturer at the Mona School of Business and Management, The University of the West Indies (UWI). Her research interests and expertise include sustainable manufacturing, industrial ecology and operations management. She was part of the research team for the Regional Open Data Barometer for Latin America and the Caribbean 2020