Digital Citizen Participation in Jamaica with Tell Your MP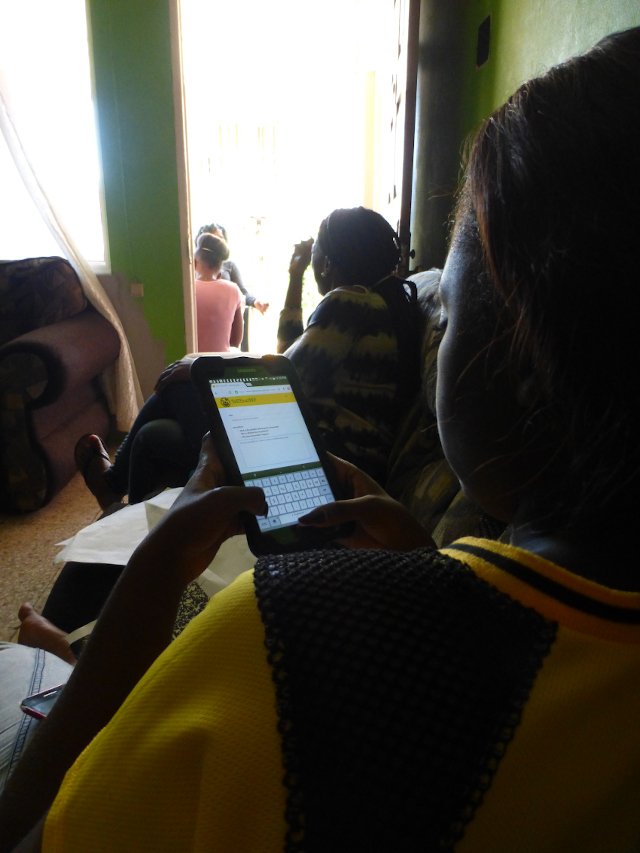 Constituency Development Funds (CDFs) have been gaining traction among governments worldwide as a means of facilitating local social and economic development projects. While they take on a variety of names and forms, these programmes are generally implemented as more efficient, locally-informed, responsive tools to supplement local government services and infrastructure. They also attract criticism, however, as potential channels for pork-barrel politics. In this light, CDFs are seen as encouraging dependence on MPs, undermining the standing of both MPs themselves as law-makers and of local government bodies as service-providers.
In an age of growing political apathy and mistrust, CDFs present opportunities to strengthen public participation, both as a means of informing local development priorities, and of treating with the identified criticisms. The Tell Your MP participatory budgeting initiative explores the roles that digital citizen engagement and human-centred design can play in facilitating that public participation, and by extension, strengthening democratic practice and accountability.
Tell Your MP was funded by the International Development Research Centre (IDRC) of Canada, and is collaboratively implemented by the Mona School of Business and Management (MSBM), the Constituency of South East St. Andrew (SESA) and the SlashRoots Foundation. Tell Your MP, which is being piloted in SESA in Kingston, Jamaica, seeks to broaden citizen engagement and understanding of the CDF process, while improving the quantity and quality of constituent participation using both digital and in-person channels.
SESA citizens of all ages were invited to submit their ideas for community development projects, vote on their favourite projects, and ultimately follow the progress of the selected projects as they are implemented. Young people were especially encouraged to submit ideas for using technology to address community challenges. Those submitting the top five most popular ideas won Youth Innovation Grants to help them build out their ideas. The Idea Submission and Voting phases have closed, and the Monitoring phase will be properly underway when implementation starts for the selected projects. This last phase will be key to strengthening the feedback loop in the CDF process, supporting accountability and effectiveness.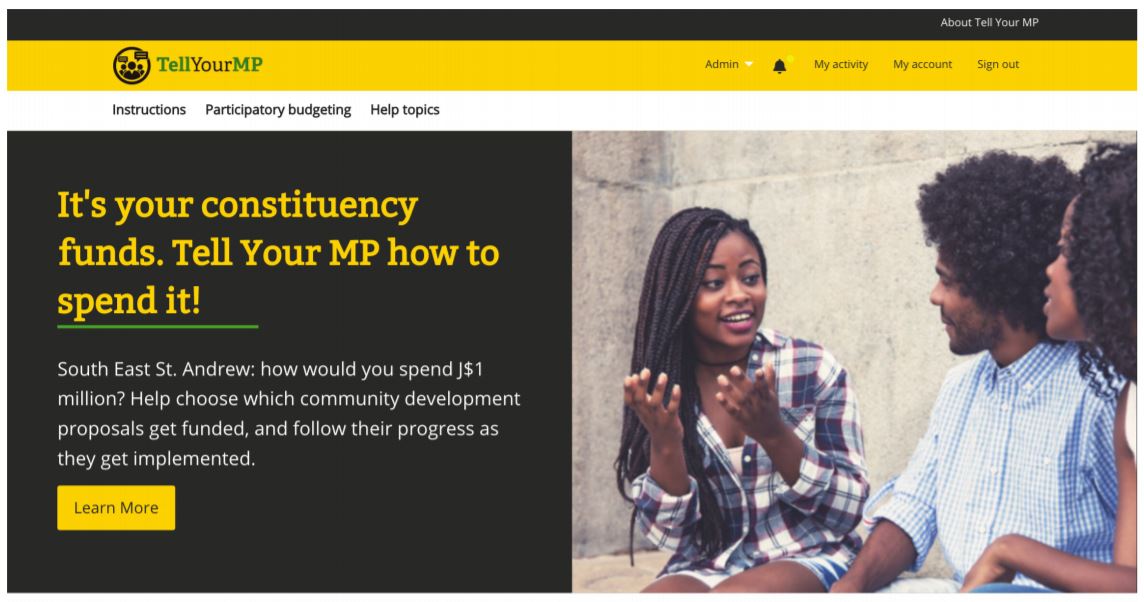 Citizens submitted ideas, voted and signed up to monitor projects on the Consul-powered Tell Your MP website or app, or in-person during the workshops and community walk-throughs that were held during the first two phases. They also received Tell Your MP updates via WhatsApp, Twitter and Facebook. Technology served to extend the reach of (and access to) a CDF consultation process traditionally centred on a once-a-year, physical meeting, and make the bases for decision-making more transparent. Meanwhile, the social networks maintained by community-based organisations and community-based local government officers not only spread awareness, but also extended the reach of CDF consultation to those without digital access, within times and spaces they already use to focus on community issues.
As the Monitoring phase for this pilot matures, the implementation team will explore in more detail the major challenges and nascent opportunities encountered so far, such as challenges with digital access and literacy, process design, competing attitudes and practices, and opportunities for closer stakeholder collaboration and more involved citizen participation. Community-based organisation representatives, the constituency office and other stakeholders in the constituency will be engaged in reviewing the pilot, and considering options for improving upon the foundation established in subsequent cycles.