CSOD now part of the International School of Data
The Caribbean School of Data has become the 14th member of School of Data , a vibrant network of data literacy practitioners, both organizations and individuals, across Europe, Latin America, Asia and Africa. implementing training and other data literacy activities to empower civil society organizations (CSOs), journalists, civil servants and citizens with the skills they need to use data effectively in their efforts to create better, more equitable and more sustainable societies.
The School of Data network includes 14 organizations across the world and a total of 101 active individuals, which all contribute to School of Data key programmes: the Fellowship, the Curriculum and Member Support. Collectively, the network has produced dozens of articles, lessons and hands-on tutorials on how to work with data, that are published on their website as Open Educational Resources and are widely reused throughout the network and beyond, benefitting thousands of people around the world.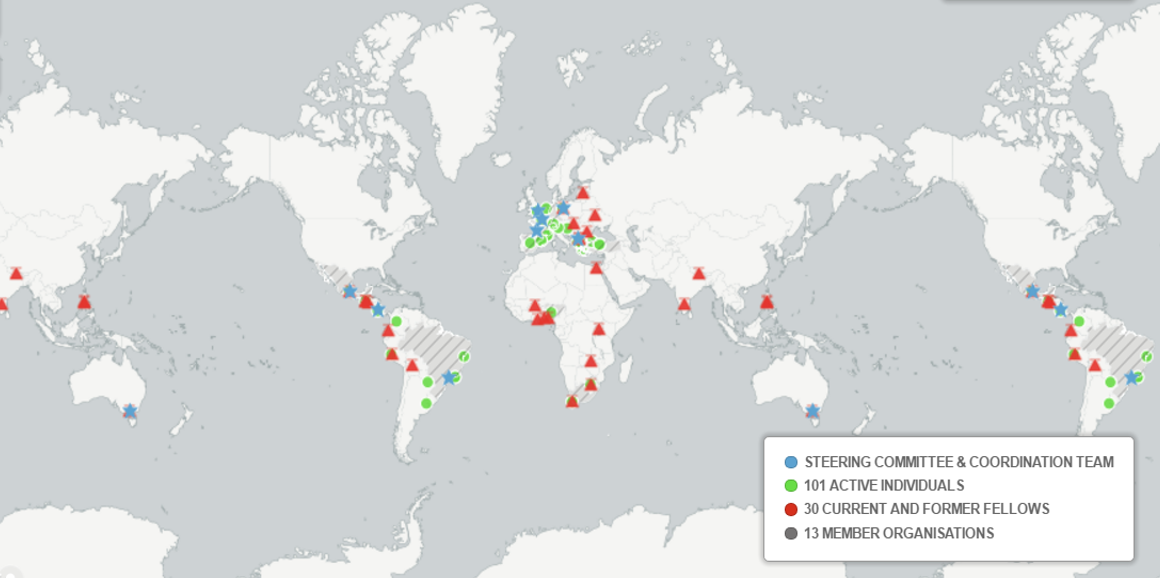 One of their flagship initiatives, the School of Data Fellowship Programme, was first piloted in 2013 and has now successfully developed and supported 31 Fellows in 25 countries to provide long-term data support to local audiences, in their communities. The Caribbean School of Data is leveraging this Fellowship program to engage two data fellows based in Haiti, in support pf the project ""Ayitic Goes Global: Empowering Women through Digital Markets". The Fellows will work to further the development of data skills in the country, particularly among young women in order to improve their job prospects in the digital economy. The specific objectives of the Haiti Fellowship are:
To assist community members in Haiti in accessing, analysing and using the data available, in particular via basic skills training on tools such as Excel;
To promote the emergence of a "data culture" and data literacy in Haiti;
To develop accessible and relevant teachnig content for the project, and conduct training
To provide mentorship and establish a "community of practitioners" among the project community members.